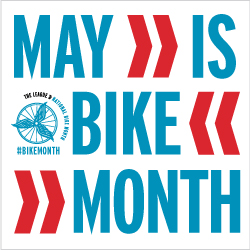 May is National Bike Month, an annual celebration of all things bicycle, and the calendar is filled to overflowing with rides and events.
Established in 1956, National Bike Month is a chance to showcase the many benefits of bicycling — and encourage more folks to giving biking a try. Whether you bike to work or school; ride to save money or time; pump those pedals to preserve your health or the environment; or simply to explore your community, National Bike Month is an opportunity to celebrate the unique power of the bicycle and the many reasons we ride.
The following are a few highlights:
Bike Month In Kansas City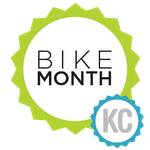 Kansas City Bike Month is presented by BikeWalkKC and the Mid-America Regional Council, along with many sponsors, partners, and event hosts across the metro area. "Celebrate KC's diverse and vibrant bike community. From bike commuting to mountain biking to kids and families – Bike Month has something for everyone to discover and explore."
Their bike month event calendar includes the KC Women's Bike Summit on May 10th, a Bike-In Movie on May 15th, Tour de Bier KC on May 18th, plus many other activities, social gatherings, classes, and tutorials.
Bike Month In Lawrence
Kick off Bike Month With City Leaders May 6th – Join the Lawrence/Douglas County Bicycle Advisory Committee for a short bike ride with Lawrence Mayor Amyx and City Commissioners before the Bike Month Proclamation at Lawrence City Hall. There is also a Bicycle Helmet Fair on May 10th.
Bike Month In Manhattan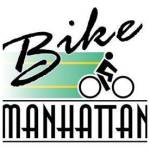 Manhattan is hosting a full calendar of events for bike month, including fun themed ride such as "Bike to the Kansas Sampler" on the 3rd, "Cycle CASA" and "Bike to the Brewery" on the 10th, "Ladies Purple Power" on the 20th, the "Mayor's Ride" on the 24th, and a "Progressive Dinner" on the 30th.
Manhattan is also hosting their own Commuter Challenge. More details about Manhattan Bike Month here.
Bike Month In Topeka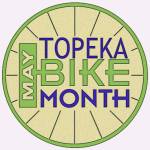 The Topeka Bike Month web site provides a schedule of bicycling events in our capital city during the month of May.
Highlights include the Capitol Classic on May 4th, commuter classes on the 5th, 12th, and 19th, a Bike-In Movie on May 10th, a Taco Ride on May 16, and the Cottonwood 200 on May 24-25-26.
Participating organizations include the Kaw Valley Bicycle Club, the Topeka Community Cycle Project, and Topeka Bikeways.
Bike Month In Wichita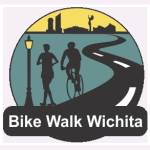 Bike Walk Wichita and the Health and Wellness Coalition of Wichita have combined to put together a calendar of bike month events in the city.
Activities include a kickoff party on May 1st, a Safe Kids Kidfest on May 3rd, the Ozsome Family Bike Fest on May 10th, Bike Month Breakfast Stations on May 16th, a Prairie Sunset Trail ride on May 17th, the Wicked Wind 100 on May 18th, and a Kansas Singletrack Society Mountain Bike Ride, the Air Cap Open House, on May 25th.
Other Bike Month Events In Kansas
Elsewhere around the Sunflower State, there are still plenty of events and activities to keep you riding through bike month, including:
Other events of note include National Bike to School Day on May 7th, National Bike to Work Day on May 16, and the annual Ride of Silence (Edgerton, KC, Lawrence, Topeka, Wichita) on May 21st.
Don't forget the National Bike Challenge, which begins May 1st and runs through the end of September: learn more.
Enjoy National Bike Month in Kansas!